(till 4 June). Operation "Gelb": German troops invade the Netherlands, Belgium and Luxembourg.
Hitler moves to his forward headquarters, Felsennest (Cliff Nest) at Bad Munstereiffel, about thirty miles from the Belgian frontier, and issues the code-word `Danzig' which sets Fall Gelb, modified by Manstein, in operation. Before the Netherlands are attacked, a key frontier bridge is taken by 'Brandenburgers' (small groups of Dutch-speaking and sometitr}es Dutch-uniformed specialist troops). Parachute troops are landed near The Hague (Dutch government) and communications are soon in German hands. 'Brandenburgers' dressed as tourists pass into Luxemburg, clearing minefields and roadblocks and keeping bridges intact.
Holland and Belgium
On 10 May 1940 the Germans unleashed a series of devastating and audacious series of operations against neutral Holland and Belgium. Airborne units supported by the Luftwaffe seized key positions in the Netherlands well in advance of the main columns. Unable to match the force and ingenuity of the invaders, and disconcerted by air raids on civilian targets, the Dutch army capitulated on 15 May. In Belgium a memorable German airborne assault took place on the key fortress of Eban Emael. Although the Belgian army fought for three weeks against overwhelming odds, at midnight on 27 May it surrendered.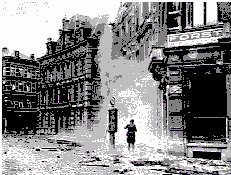 A German bombing raid on Brussel, a street a few days after the German invasion of Belgium.
Relative Strenght at 10 May 1940
German
France
England
Allies
Belgium/Holland
Inf. div.
119
-
-
119
-
Motor. div.
7
-
-
7
-
Tank div.
10
-
-
11
-
Airborne div.
1
-
-
-
-
Total div.
136
-
-
137
-
Tanks
2580
-
-
3000
-
--------------------------------------------------------------------------------------
Bombers
1562
143
»Total 1150
» Planes,
» of this 500
» in France
» station
-
»
»
» Total 160 Planes
»
»
»
Fighters
1016
764
-
Scouting Planes
501
396
-
Other Planes
555
396
-
Total Planes
3634
»2613«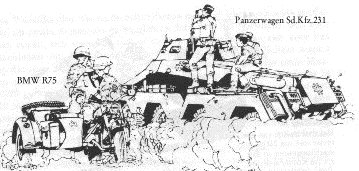 10 May 1940,
British Prime Minister Neville Chamberlain resigns. Winston Churchill (65 years) formed a National Government and became Prime Minister of Great Britain (England).
British troops land on Iceland.
10 May 1940,
11 May 1940,
Capture of Eben Emael (Belgian) and Maastricht. The Fortress Eben Emael formed the northern most part of the French defence line running along the German border. Fort Eben Emael, guarding a bridge on the Belgian border, is taken by German troops landing gliders on top of the caissons. Two Panzer divisions move into Belgium.
Allied forces occupy Netherlands West Indies.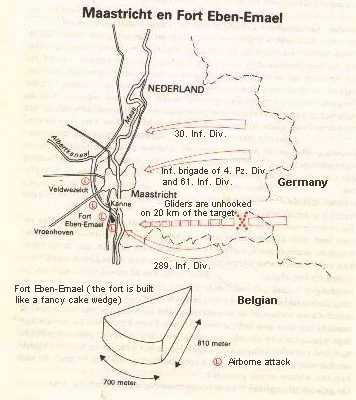 13 May 1940,
Queen Wilhelmina has a narrow escape from the Netherlands and arrives in England. It was feared that the Germans would attempt a raid to seize Queen Wilhelmina, infant crown princess Beatrix, and other members of the Dutch Royal Family. Netherlands government flees to England.
The 9th Panzer division reaches strategic Dutch rail and road bridges just 15 miles soth of Rotterdam and before the end of the day moves on to the city.
First Speech of Winston Churchill: "Blood, Sweat and Tears," 13 May 1940.
14 May 1940,
The bombing of Rotterdam; 617 killed.
The German ultimatum ordering the Dutch commander of Rotterdam to cease fire was delivered to him at 10:30 a.m. on May 14, 1940. At 1:22 p.m., German bombers set the whole inner city of Rotterdam ablaze, killing 30.000 of its inhabitants. The Dutch city is heavily bombed on the fourth day to hasten the Dutch surrender.
Rundstedt's Army Group A (the 12th Army) moves through southern Belgium, with a Panzer corps under Guderian moving through the Ardennes hills and forests. The French, taken by surprise at armour coming through the Ardennes, wait for them to halt at the River Meuse. Rommel's 7th Panzer Division crosses the river Meuse. The same day, all of Guderian's Panzers are across and racing through the open country beyond, with Ju87 ('Stuka') dive-bombers clearing opposition before them. German troops, the 12th Army, forces the front at Sedan.
British flights against advancing German ground troops prove disaster with many aircraft lost, few bridges hit and the momentum of the panzer forces barely affected.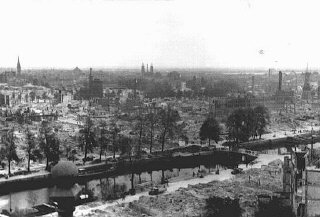 15 May 1940,
The Netherlands surrenders to Nazi Germany at Rijsoord. General Winkelmann signs the Dutch surrender. Seys-Inquart Government Commissioner of the Netherlands, numbers of losses after 4 days war: 2890 killed; 6889 wounded; 29 missing.
One of Guderian's divisions is forty miles beyond the river and still advancing west.
17 May 1940,
Belgian capital, Brussels, is taken.
French Premier Reynaud tells his countrymen that its government is not leaving Paris. He rejects the claim that the Germans have reached Reims and admits only to heroic fighting by French forces against a broad pocket opened by the enemy across the Meuse. In a note to Reynaud, Churchill congratulates him on appointing the ageing General Weygand as CinC, Allied Forces in replacement of the ineffectual Gamelin; Weygand is brought back from duty in the Middle East. The Germans walk into Brussels unopposed while de Gaulle leads a small force against the German units at Montcornet before being driven back by dive-bomber attacks. The Stuka dive-bombers continue to have a devastating effect. Not only do they help cut a swathe through the countryside for the ground troops but they also knock out French armour deployed in the counter-offensive role.
19 May 1940,
French Premier Reynaud appoints Marshal Petain as VicePremier.
Ten days after the Germans began their drive to the west, their Allied opponents are forced to consider the evacuation of the BEF from Europe. Lord Gort, CinC of the force, prepares for the eventuality; Admiral Ramsay, Flag Officer at Dover, is put in charge of the `transport' which will be the core element of Operation `Dynamo'.
British Royal Air Force planes bomb Bremen and Hamburg, in Germany.
20 May 1940,
The German army reaches the Channel, cutting the Allied forces in two. The Commander-in-Chief, von Brauchitsch, wants to round up the trapped Anglo-French and Belgian troops, but Rundstedt decides to halt and regroup his forces; Hitler confirms these orders to give Goring's Luftwaffe the chance to distinguish itself by destroying the Allied armies in the Dunkirk pocket.
Guderian, whose vigour is a perfect match for the Blitzkrieg tactics, takes Amiens and Abbeville within the day. He moves faster than even the other panzer forces, rejecting any call to pause and regroup. The changes of personnel within the French command only serve to delay the necessary response to Guderian's advance.
21 May 1940,
British tanks attack Rommel's 7th Panzer Division at Arras but are too few in number to improve on some early success. Weygand's attempt to co-ordinate a stronger Allied response is in disarray, not helped by Billotte's death in a car accident, but the efforts at Arras have enabled much of the French First Army and four British divisions to move back to Dunkirk. Raeder tells Hitler that, given its losses in the Norwegian theatre, he does not want to commit his navy to any invasion of England, viewing this as a short-term support role which should not be allowed to siphon off vessels and crews from larger tasks.
22 May 1940,
The German forces are at the English Channel coast and sweep north to Boulogne and Calais. In Paris, Churchill accepts Weygand's plan to attack the German corridor but both men doubt its chances of success. The Germans are delayed near Arras by the first concerted Allied resistance, the better armed and heavily built British tanks getting the better of their opponents for a while; the delay means more troops can retreat to Dunkirk. In London parliament takes emergency powers to speed the war effort.
23 May 1940,
The RAF loses its last airfield in France, at Merville, and will now have to fly from its bases in the UK.
Weygand's counter-offensive is postponed when Allied forces have to evacuate Arras. With Boulogne under fire and ever more Allied soldiers being enveloped by Germans at the coast, a seaborne withdrawal appears inevitable. Goring's plan to support ground attacks against Allied troops running for Dunkirk are hampered when bad weather, low cloud and airfields too far from the fighting, limit the value of the Luftwaffe.
24 May 1940,
Hitler orders von Kleist to halt his advance into Dunkirk. The Fuhrer has been assured by Goring that his Luftwaffe will take out the remaining encircled forces and so avoid the need for Hitler to risk his tanks in the flat, boggy fields in the area. Hitler's direct involvement in local strategy and tactics appals many of his commanders on the ground, but is destined to be repeated many times. The German pause allows the beleaguered Allied forces time to regroup. The evacuation has a chance of success.
Meanwhile, the Allies plan to capture Narvik, destroy its port, and then leave, despite the recent strengthening of air support in the area.
25 May 1940,
Churchill asks Edmund Ironside, Chief of the Imperial General Staff, for a policy report on Gort and the BEF. A defensive withdrawal is now under hourly study. At Boulogne and Menin, Allied resistance is overcome and any thoughts of a counter-attack are abandoned. General Guderian, in an address to his troops who have fought the Blitzkrieg campaign through Belgium and France, says: `I asked you to go without sleep for 48 hours. You have gone for seventeen days. I compelled you to take risks ... you never faltered.'
27 May 1940,
The Allies take Narvik despite bad weather hampering the intended air support.
27 May 1940,
(till 4 June). The admiralilty gives the start for Operation "Dynamo"; Nearly 350.000 British, French, and other allied troops are rescued from the beaches of Dunkirk.
Evacuation from Dunkirk
The British Expeditionary Force (the BEF) and the French First Army were cornered by the advancing German armies at Dunkirk. 335.000 managed to escape, thanks to a hasty but effective evacuation mounted across the English Channel. In an astonishing improvisation, naval craft and personnel were reinforced by hundreds of 'little ships', 700 assorted vessels of which 71 will be lost including six RN and three French destroyers, but others will be damaged so severely that they will be out of action for many months, and their civilian crews who had volunteered to take part. The most diverse armada ever assembled collects in ports along the English Channel coast; it includes pleasure boats from the holiday resorts, fishing vessels, cabin cruisers from the Thames manned by their civilian owners, and tugs and ferries from the ports. The operation across the Channel between 26 May and 4 June 1940 seemed a triumphant feat for the British people. However, the Prime Minister, Winston Churchill, reminded the country that it was a defeat which would need strong determination to overcome. He emphasised the threat of a German invasion now that the Allies had been pushed out of Europe. Admiral Ramsay puts his plan into operation, and not before time as Dunkirk is now receiving a constant stream of retreating Allied forces and the Belgian Army's situation in the town is hopeless. German Army Group A bombards the town from the outskirts but does not attempt to enter it.

The Evacuation at Dunkirk
Data
From the
beach
From the
harbor
Both
Total
27 May
--
7.669
7.669
7.669
28 May
5.930
11.874
17.804
25.473
29 May
13.752
33.558
47.310
72.783
30 May
29.512
24.311
53.823
126.606
31 May
22.942
45.072
68.014
194.620
1 June
17.438
47.081
64.429
259.049
2 June
6.695
19.561
26.256
285.305
3 June
1.870
24.876
26.746
312.051
4 June
622
25.553
26.175
338.226
-----------------------------------------------------------------------------------
Total
98.671
239.555
338.226
--

Fall of Dunkirk on 4 June
| The Evacuation at Dunkirk of France troops to England | | | | |
| --- | --- | --- | --- | --- |
| Data | By French boats | By British boats | Total | |
| 29 May | 655 | ---- | 655 | |
| 30 May | 5.444 | 3.272 | 8.616 | |
| 31 May | 4.032 | 10.842 | 14.874 | |
| 1 June | 2.765 | 32.248 | 35.013 | |
| 2 June | 905 | 15.144 | 16.049 | |
| 3 June | 4.235 | 15.568 | 19.803 | |
| 4 June | 2.349 | 24.640 | 26.989 | |
| 5 June | 140 | 956 | 1.096 | |
| ----------------------------------------------------------------------------------- | | | | |
| Total | 98.671 | 239.555 | 338.226 | -- |
| This information according to Vice-admiral Sir Bertram Ramsey. | | | | |
28 May 1940,
King Leopold of Belgium agreed to capitulate: Belgium surrenders to Germany. Allied capture Narvik, Norway and at 3 June evacuation from Narvik.
The steamer "Mona's Isle" is the first ship which arrived in Dunkirk and came under fire from coastal batteries and leaved with more than 100 dead on board.
29 May 1940,
Dunkirk is encircled by German artillery and fired by the Luftwaffe but the evacuation continues with French troops joining the theatre. Lost are the destroyers HMSS Wakeful, Grafton and Grenade. Even though the Germans had clear weather, the Stukas are less effective around Dunkirk than Gôring had expected. Their ability to hit land convoys and static targets is not matched when faced wîth the armada of vessels going to and from the French coast. While more than 860 vessels are going on runs to and from the Dunkirk beaches, the German bombardment decreases and some units move back to prepare for action elsewhere in France.
31 May 1940,
Roosevelt introduces his massive armament programme which will boost his country's position as a dominant military nation.
The air battles over the evacuation beaches become more even with the Spitfire now on active duty; more than 68.000 men are taken off. The Stukas are quickly found wanting by the sleek, highly manoeuvrable British fighter. The German Navy is hardly seen during the Dunkirk episode, but it has been busy during May with twenty Allied ships lost to mines and a further fifteen merchantmen to U-boats. On this day, E-boats S23 and S36 sink the French destroyer Sirocco.
1-2 June 1940,
More Allied shipping is lost than on the preceding days of the Dunkirk evacuation and daytime sailings are postponed. The remaining French forces at the Dunkirk perimeter are driven back into the town but the Germans still fail to move into its centre. The evacuation area is now very small but boats still manage to get in and out.
In Norway a further Allied evacuation gets under way.
3 June 1940,
Only 2 miles from the harbour away, the Germans still do not prevent Operation "Dynamo". A late arrival of various French forces and civilians leaved just 40.000 to be captured. The last vessel to depart Dunkirk, the destroyer HMS Shikari, sailed at 3.30 hours with 338 men. Just 6 hours later von Kluge's 4th Army entered the town. Elsewhere, Gôring has transferred his bombers inland and begins a programme of bombing airfields and industrial sites around Paris.
4 June 1940,
The battlecruisers Scharnhorst and Geisenau leave Kiel with orders to intercept the Allied evacuation fleet from Norway.
5 June 1940,
To demonstrate the insignificance of Dunkirk, German forces now move on to the Battle for France. Regrouped French forces put up a good defence north of Amiens, but otherwise the Blitzkrieg campaign regains its energy. German Army Group B breaks the Weygand Line manned by 49 French divisions along the Somme and Aisne.
Daladier is dropped from the French cabinet and de Gaulle is promoted to Under-Secretary for Defence.
5 June 1940,
(till 24 June) Begin of the battle of France and Corsica, called "Operation Rot".
The Battle of France
The German invasion of Belgium resulted in an Anglo-French advance to a new defence line intended to protect the Channel ports. The main German attack had not come where it was expected but through the Ardennes where the terrain was believed to be too difficult for an invading force and was therefore only lightly defended. In a devastatingly rapid advance, the Blitzkrieg, the Germans broke through the French line and drove northwards towards the sea. Confused, demoralised and unable to slow the German advance, the Allied armies were split in two. The British Expeditionary Force (the BEF) and the French First Army were cornered at Dunkirk but 338.000 managed to escape, thanks to a hasty but effective evacuation operation mounted across the English Channel. Meanwhile the main French forces to the south endeavoured to stem the tide, but the German columns pierced each new defence line and on 22 June 1940 an armistice was agreed between France and Germany.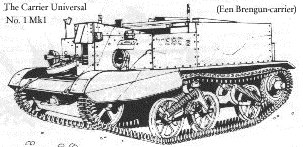 8 June,
German troops capture again Narvik, end of the evacuation of Allied troops from Narvik.
Carrier Glorious sunk at Norway wad, German battleship Scharnhorst heavily damage. Scharnhorst and Gneisenau encounter the aircraft carrier HMS Glorious and her escorts HMSS Ardent and Acasta. The British ship, her Swordfish aircraft still on deck, is a sitting target. From a range of fifteen miles Scharnhorst scores direct hits and sinks her; the escorts attack the German ships but are also hit and sunk, though Acasta torpedoed and badly damaged Scharnhorst before going down. More than 1.500 naval and air force personnel are lost, but the engagement has prevented the German ships from getting at the evacuation convoy farther north.
10 June 1940,
Norway troops surrenders. The Germans occupation of Norway is complete, but at some cost. The naval high command knows that the exercise has been a strategic failure and has depleted the resources.
10 June 1940,
The Fascist Government of Italy declares war on England and France, bringing to the battlefield 1.500.000 men including colonials, more than 1.700 aircraft and a worthy naval fleet of 6 capital ships, 19 cruisers, 59 destroyers, 67 torpedo-boats and 116 submarines. Fuel is in short supply and many of the of the personnel poorly trained; the Italian High Command has no fixed strategy of its own and is not being included in substantial policy discussions with Germany. Mussolini has not planned his war in any way; he wants to emulate Hitler but has little idea of the strategy planning and vast military production that has brought the germans to their present pre-eminence.
Italian troops invade France and bomb Malta for the first time. Malta is used as a bomber base for raids against Italy and Lybia, the aircraft used were Wellingtons.
11 June 1940,
First RAF Air attack on Turin, Whitley bombers bomb the Fiat- factories, 1200 km.
Italians' airplanes attack French bases in Tunisia and Corsica.
13 June 1940,
Paul Reynaud, the Premier of France broadcasts a final appeal for American intervention.
14 June 1940,
German troops, 6th German Army, enter Paris, France. General Frere (French 7th Army) leaves Paris without fighting and von Studnitz leads the 87th Infantry Division in ints triumphal entry march. The western allied forces completely lost control over the European continent.
Spain declares not belligerents.
15 June 1940,
French troops abandon the Maginot Line.
Russia invade Litauen, Letland, Estland, Bessarabia and Northern Bucovina.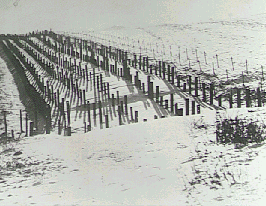 Rows of tank barriers, forming a small part of the complicated defence system, the Maginot Line
16 June 1940,
Paul Reynaud resigns as Premier of France.
18 June 1940,
From London Charles de Gaulle, become "Leader of the Free France", talks for the first time to the people of France; continue the War.
Hitler and Mussolini meet in Munchen.
20 June,
France allows Japan to penetrate Japanese troops in North-Indo China.
22 June 1940,
France (General Huntziger) signs an armistice with Germany at Compiegne (Rethondes), France. Fall of France; German troops occupy northern and western France. Collaborationist Vichy government set up in south-eastern France.
At this point the Blitzkrieg to the west has seen the Germans lose 27.000 dead more than 111.000 wounded and 18.000 missing. The French have lost 92.000 dead and more than 200.000 wounded; the British Expeditionary Force has lost more than 68.000 men.
24 June 1940,
Armistice sign at Rome between Italy and France, armistice 25 June at 1.35u in France.
27 June 1940,
Romania, under the demands of Joseph Stalin, cedes Bessarabia and northern Bucovina to the Soviet Union.
Stalin, Josef Vissarionovich (1879-1953)
Stalin secured control of the Soviet Communist Party in 1923 and became Prime Minister in May 1941 until his death in 1953. He was a brutal leader, who purged his political and personal opponents. During the war he controlled the Soviet military effort as Commissar of Defence and Marshal of the Soviet Union. After signing the Nazi-Soviet non-agression pact in 1939, Soviet troops moved into Eastern Poland, the Baltic States and Finland. The period of co-operation between Germany and the Soviet Union was short-lived however, and Russia was unprepared when the invasion by German forces began in June 1941. Britain became allied with the Soviet Union, but was unable to immediately accept Stalin's demands for a campaign in France to relieve pressure on Russia. Stalin's military strategy was eventually successful, but at the cost of millions of Soviet lives. At the end of the war, with the exception of Yugoslavia, the East European states 'liberated' by the Red Army came under the control of the Soviet Union.
29 June,
Italo Balbo shot down above Tobruk by his own anti-aircraft artillery.
30 June 1940,
German forces land in the Channel Islands, the only part of the British Isles that they will occupy. Dônitz visits Brittany to view the U-boat bases which he believes will hugely increase the potential of his U-boat fleet. Now freed from having to make passage north of the British Isles to reach the Atlantic, the U-boats will surely be able to impose his will upon the all-important shipping lanes to and from the USA. With occupation of Norwegian, Danish, Belgian, Dutch, and French ports, the Kriegsmarine is in a position to control the seas of northern Furope in which Great Britain now seems ever more isolated. Indeed, a surge of success has been seen in June, with Allied shipping of more than 350,000 tons being lost to the U-boats.
1 July 1940,
Vice-Admiral Somerville takes command of Force H, a group consisting of the carrier HMS Ark Royal, battlecruiser HMS Hood, and two battleships plus cruisers and destroyers. Its first action will be against the French who, though claiming that none of their vessels will be allowed to faIl into German or Italian hands, are proving reluctant to take determined action to avoid this.

3 July 1940,

Operation "Katapult": French War Fleet in the port Mers el Kébir near Oran (N.Africa) attack by British War-ships. Ships of the British Mediterranean Fleet destroyed units of the French Fleet to prevent them falling into German hands.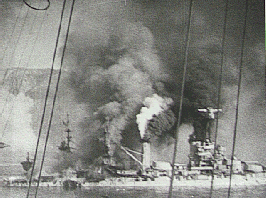 A sinking French ship in the harbor of Oran.

9 July 1940,

By a vote of Parliament, the capital of France is moved to Vichy. First battle between Warships from Italy and England at Punta Stilo, Italian battleship Conti di Cavour heavily damage.

10 July 1940,

(till 25 August) The Battle of Britain begins, maybe "Operation Seelowe", invasion in England, the first great air-attack on England on 10 July.

11 July 1940,

Marshal Henri Philippe Petain (84 years), the old fighter from WW I, becomes Premier of France.
"Der Kanalkampf": German air attacks on British convoys intensify.

17 July 1940,

With the need to defend the German cities against bombers from the UK, Germany began to plan the formations of night-fighter squadrons; they will be based on Dutch airfields to incept incoming British bombers.

19 July 1940,

Adolf Hitler broadcasts for peace to England, it is immediately rejected.
"Street of Birma" closes for 3 month, China's supply stopped.

21 July 1940,

Estland, Letland and Litauen are annexed by the Soviet Union.

22 July 1940,

The Special Operations Executive (S0E) is created in Great Britain to train and activate people to act subversively against the German forces in occupied Europe. The Americans will later establish the Office of Strategic Services (0SS) to perform a similar role and, on many occasions, to work in concert with S0E.

25 July 1940,

A US decision to limit its exports of oil places an immediate and continuing problem with the Japanese who have come to rely on foreign supplies. Their stocks dwindle from this day and cause them to look to the Dutch East Indies and Malaysia.

1 August 1940,

Hitler's Directive 17 updates the plan for the invasion of England. The new targett date is 19-26 September,though this assumes that the Luftwaffe will have gained air supremacy.

2 August 1940,

The Chief of the German Ministry of Economics and Armament is requested to set a programme in train which will increase the army's strength to 180 divisions; this in preparation for the invasion of Russia. Hitler orders the 'destruction of the RAF and the British aircraft industry' and states that the necessary air offensive must start on 5 August. The significance of this is that it accords the Luftwaffe an independence of role and action that has not been permitted hitherto. Its 'offensive force', rapidly assembled in France, the Low Countries and Norway, will consist of almost 1,700 aircraft including bombers, fighters, Stuka dive-bomhers and fighter-destroyers. Field Marshal Kesselring's Luftflotte 2 will play the major role because its bases are the closest to England; in support will be Field Marshal Sperrle's Luftflotte 3; General Stumpffs Luftflotte 5 wil operate from Norwegian bases against sites in the English Midlands. At this point the Germans remain unaware that the fighters which will be ranged against them are controlled by ground radar, a crucial asset in the weeks to come.

3 August 1940,

England lost Somalia to Italy, British evacuate Berbera. The Italian Air Force dominates to the offensive against British Somaliland. Within 10 days the British have to evacuate the capital Berbera because there is no aerial support in this region.

8 August 1940,

"Adlerangriff": Göring orders the Luftwaffe to destroy the RAF defence-system (fighters and radar) within 4 days. The first large wave of German bombers assault England.
The American Aircraft war production range: 900 planes pro month.

12 August 1940,

Raids by Messerschmitt Bf 110s and Stukas on radar stations along the coasts of Kent, Sussex and the Isle of Wight fial to break the system. RAF HQ reports 5 German aircraft shot down and others damaged; the Germans report their air raid on Portland Harbour with vessels damaged and ground installations destroyed.

13 August 1940,

"Adlertag": Intensification of the Battle of Britain; Airfight between Germany and Britain, nearly 1500 Luftwaffe flights above England. The fighters of Fighter Command, Hurricanes and especially Spitfires be equal to Messerschmitts Bf-109, Junkers Ju-87 (Stuka) and bombers Junkers Ju-88, Dornier Do-17Z and Heinkel He-111.
The Battle of Britain
The Luftwaffe began its main offensive on 13 August 1940. Fiercely challenged by RAF Fighter Command, it attacked airfields, radar stations, ports and aircraft factories. Between 24 August and 6 September, the Germans struck at key airfields, but the raids were not decisive. The secret of Fighter Command's success lay in the system of air defence which had been developed before the war. German aircraft were picked up by radar stations and tracked by the Observer Corps. Information from a series of filter rooms was passed to the British fighters to enable them to intercept the raiders. On 7 September the assault switched to London, relieving the pressure on Fighter Command at a critical time. The Luftwaffe's efforts intensified but so did its losses. On 17 September Hitler postponed Operation Sealion indefinitely.
3,080 aircrew served in RAF Fighter Command during the Battle of Britain. Of these 520 were killed. Most were British but the front line squadrons included many men from Canada, New Zealand, Australia and South Africa as well as from Poland and Czechoslovakia. There were representatives too from France, Belgium, Ireland, America, southern Rhodesia, Jamaica and Palestine. No 11 Group, covering the south-eastern approaches to London, bore the brunt of the fighting, although Nos. 10 and 12 Groups were also heavily involved.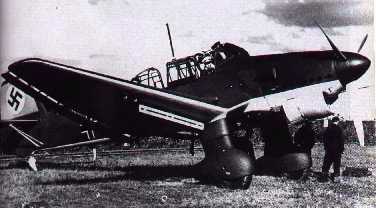 The Junkers JU 87 'Stuka' dive bomber.
Relative strength at 13 August 1940
Luftwaffe
Royal Airforce
Bombers
960
500
Fighters
760
700
Others
230
6
----------------------------------------------------
Losses
Till end oct. '40
1733
915
Till 31 march '41
2840
--
At the end
Damage
--
of the Air-battle
more 10%
--
MORE LOSSES OF THE LUFTWAFFE:
from 1 august 1940 till 31 march 1941
Dead
3363
Missing/prisoners
2641
Wounded
2117
--------------------------------------------------------------
In October: 783 German air attacks on England (333 on London). 601 British air attacks on Germany.
Till now: 15.000 killed and 21.000 wounded at British civilian population.
24 August 1940,

The German battleship Bismarck enters service.
Through an accidental loss of course, a German bomber offloads over the centre of London with some loss of civilian life.

25 August 1940,

In a reprisal for the London bombing of the night before, the RAF attacks Berlin.

5 September 1940,

Marshall Ion Antonescu, Fascist leader, is appointed Prime Minister of Romania. Antonescu sent out loyalty to Adolf Hitler and Benito Mussolini.

6 September 1940,

King Carol of Romania abdicates in favor of his son Michael, at the urging of Marshall Antonescu and Hitler.

7 September 1940,

(till 1 October) Begin of the "Blitzkrieg" of London, attacks from the air, marking the first air blitz of the city. More than 900 aircraft attack London. By this action the German effectively 'invade England from the air, but within another 10 days Hitler will have cancelled his plans for Operation 'Sealion', the full-scale invasion of England. Goering's Luftwaffe fails to bring Britain to her knees in month October.
The Blitz
From 7 September 1940 to 16 May 1941, the Luftwaffe carried out an intensive bombing campaign against British cities and industries. London was attacked on fifty-seven consecutive nights between 7 September and 2 November 1940 and experienced further heavy raids in December 1940 and March, April and May 1941. Fifteen other British cities were subjected to major bombing attacks. Some, like Coventry, suffered extensive damage. Over 41,000 British civilians were killed and 137,000 injured during the Blitz. Although the bombing caused widespread destruction, civilian morale remained high and war production was not seriously affected.
On th e 7th of September Goring observed the sorties from the Channel coast at Cap Gris Nez. A new escort tactic sees fighter aircraft flying cover for the bomber formations. The German High Command reports a huge cloud of smoke from the centre of London to the Thames estuary.

11 September 1940,

Second part of the Italian campaign in Africa, the objective is to invade Egypt to lock the Suez Canal. The Italians move into Egypt from Lybia. Marshall Graziani can call on 13 divisions while Great Britain's Western Desrt Force, under General O'Connor, has only two.

12 September 1940,

The Channel ports of France, Belgium and Holland hold more than 1.000 assorted German vessels gathered for the cancelled invasion and are raided by the RAF. More than 80 barges are sunk in Ostende.

13 September 1940,

First Italian offensive in North-Africa; Italy invade Egypt, the objective is to lock the Suez Canal. Stop at Sidi Barrani; because they didn't become enough material to continue.
The 10th Italian Army (Marchall Graziani): 6 inf. div. and 8 tankbatalions, total 250.000 soldiers in Lybia. The Britain troops (general Wavell): 3 batalions, 1 tankbatalion, 3 battery, 2 squadron armoured scout cars, total 36.000 soldiers in West-Egypt.
Wavell, Field Marshal Sir Archibald (1883-1950)
Fought in the Boer War and in Palestine during the First World War. He was appointed commander-in-chief, Middle East in July 1939. He successfully defended Egypt in 1940, turning the Italians out of Cyrenaica in the first of the North African campaigns and assisting in the conquest of Ethiopia and Italian East Africa. In 1941 he fought in Greece, Crete, Iraq and Syria as well as in North Africa and his resources were severely over-stretched. In July 1941 he replace Auchinleck as C-in-C in India but was unable to stem the Japanese advance in 1942. He was Viceroy in India from June 1943 to February 1947.

16 September 1940,

U.S. President Franklin D. Roosevelt signs the Selective Service bill, which begins America's first peace-time draft.

17 September 1940,

Hitler announces the postponement of the invasion of England. By the time he comes to reconsider the chance will have been lost. In a revised plan for the invasion of Russia, General Paulus specifies lines of attack which will aim for Leningrad, Moscow and Kiev; this is the core of the final plan for Operation 'Barbarossa'. Nevertheless Hitler still has his shipbuilding industry working on invasion barges and trawlers rather than capital ships such as the battleship Tirpitz and the desperately needed new and repaired U-boats.
Italian troops (Marshal Graziani) invade Egypt from Libya; Bardia till Sidi-Barrani because of supply problems.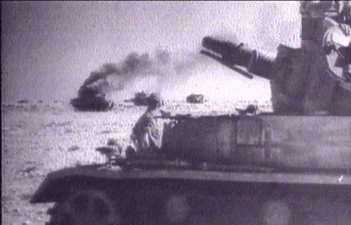 19 September 1940,

French landed troops at Naval port Dakar (West Africa), counter a possible landing of the "Free France" of Charles de Gaulle.

20 September 1940,

The Allied convoy HX-72 is attacked by a U-boat wolfpack; 12 0f the 41 ships were sunk. Commander Schepke wasn't detected in his U100.

21 September 1940,

Planned Operation "Seelöwe" today postponed.

23 September 1940,

(till 26 September). Operation "Menace": Attack of English naval forces at Dakar, preperation to a landing of Gaullistic troops. Charles De Gaulle's troops failure to invade Dakar.

27 September 1940,

Germany, Italy, and Japan sign the Tripartite Pact in Berlin. Aim is to discourage the United States for a more active involvement in the war.

7 October 1940,

12 October 1940,

Operation Sea Lion. Code name for German invasion plans of Great Britain, postponed indefinitely, after the Luftwaffe failed to win the Battle of Britain. Hitler postpones Operation 'Sealion' until the spring of 1941. His priorities are now elsewhere and Goring has been unable to achieve the vital air superiority. The operation will never receive the go-ahead.

16 October 1940,

Over 16.000.000 men register for the draft in the United States.

20 October 1940,

From East African bases, Italian aircraft attack oil fields in Bahrain and Saudi Arabia.

22 October 1940,

Some 180 Italian aircraft gather in Belgium in preparation for their first sorties against England.

23 October 1940,

Undetected by British reconnaissance, the pocket battleship Admiral Scheer reaches the Atlantic via the Denmark Strait.
Hitler meets General Francisco Franco at Hendaye, in southern France, and offers him Gibraltar and territory in northern Africa to join the war. Franco is uncertain about the offer and comes to no agreement.
It is perplexing to many that Franco has failed to join the Reich cause and Hitler presses for a positive move from the Spanish leader. Vague assurances and uncertain proposals are all that Hitler leaves with, and the Spanish dictator, tired of conflict and short of resources after the Civil War, will remain on the sidelines of the great conflict. This will have undoubted effects on the progress of the war; the independence of Spain will enable Gibraltar to remain in operation and will close northern and southern Spanish ports to both sides during the war.

24 October 1940,

French Chief of State Marshal Petain and Adolf Hitler meet to promote the "new order" of Europe.
The Belgian-based Italian aircraft attack Harwich in a joint mission with Lufthlotte 2.

25 October 1940,

A British Air Ministry announcement demonstrates the diversity and numerical strength of the flying personnel available to it. Airmen from Poland, France, Belgium, Holland and Czechoslovakia are being deployed and still more are in training. The Eagle Squadron of American volunteers is also growing.

26 October 1940,

A Focke-Wulf Fw 200 bombed the luxury liner 'Empress of Britain' (42.000 ton) off the coast of Ireland. An attack by U32 will sink the liner, 2 days later finally.

28 October 1940,

Italian troops invade Greece from Albania with 155.000 men. After becoming fully mobilised the Greeks can field 420.000 men and their forces are set back from the border region. For the first two days the invaders are hampered by bad weather which prevents any air support. An irate Hitler meets Mussolini at Florence but accepts that German forces can be made available if it means preventing the British from threatening the Roumanian oilfields.

31 October 1940,

The battle of Britain ends. This day marks the end of the continuous Luftwaffe raiding campaign.
British forces land on the Greek island of Crete, a strategically important island, and began to mine the waters off Greece.

1 November 1940,

Italian aircraft bomb Athens and Salonika, Greece.

5 November 1940,

Franklin Delano Roosevelt elected for the third time as President.

10 November 1940,

Former British Prime Minister, Neville Chamberlain dies at his home in Hampshire, England.
Begin of transport from American warplanes from New Foundland to North-Ireland.

11-12 November 1940,

Visit from Molotow to Berlin. Conference of Hitler and von Ribbentrop about Sowjet Unions joining to the Pact of Three. British aircraft attack Taranto Harbor, Italy.

15 November 1940,

A German blitz on Coventry and Birmingham, England destroys most of the cities.
The Ghetto of Warsaw is closed.
Civil defence
From the beginning of the war, the civil defence organisations relied heavily on voluntary effort. By December 1943 nearly two million civilians were serving in Britain's Air Raid Precaution, fire, ambulance and police services, most as part-time volunteers. Regular local fire brigades and the Auxiliary Fire Service, merged in 1941 to form the National Fire Service, often fought enormous blazes as the bombs continued to fall. Unattended buildings were destroyed or damaged by incendiary bombs, so fire-watching duties were made compulsory from January 1941. Air Raid Wardens reported all incidents to their local sector and assessed what help was needed. After a raid, the ARP services, the Women's Voluntary Service and other organisations came to the rescue. This included dealing with unexploded bombs, rescuing people from wrecked buildings, and looking after the homeless.

19 November 1940,

Greek troops defeat the invading Italians and mount a counter-attack against the Italians, I, II and III Corps, driving the greater part of Italian Ninth Army back into Albania.

20 November 1940,

Hungary and some days later Rumania declares its support for Germany and Italy.

December 1940,

Quotation; Hitler about Barbarossa: The German Armed Forces must be prepared to cruh Soviet Russia in a quick campign even before the end of the war againt England... Preparations... are to begun now... and are to be completed by 15 May 1941.

2 December 1940,

Greek forces capture 5.000 Italian troops.

9 December 1940,

British offensive begins; Tobruk captured and the Italians collapse and retreat, 48.000 men are taken prisoner by the British.

15 December 1940,

(till 9 Febrary 1941). Operation " Compass": British troops (Wavell), 31.000 men and 225 tanks, defeat the Italian Army in Egypt, march from Sidi Barrani to El-Agheila. In this period British troops destroys 8 Italian div., 130.000 Italian prisoners of war, 470 tanks and 1300 guns the prize. British losses: 500 dead, 1371 wounded, 55 missing.